Welcome to Eat Me Nutrition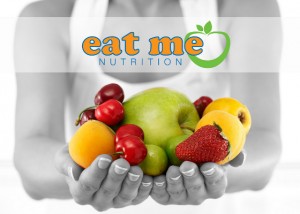 Hi, Welcome to Eat Me Nutrition. As a father of two young children, the cook of the house and a Business Owner I get that nutrition can be time consuming, confusing, hard to follow and inevitably expensive.
I founded Eat Me Nutrition in Brisbane in 2010 to help people, just like you, find real, practical and easy to follow advice. I don't believe in the latest fad diet or products, and I won't constantly upsell you things you don't need.
I offer individualised, quality, science based nutrition and exercise advice targeted to your exact needs. If you need something easy to follow that's practical & real I can help you. If you want something fancier with gourmet foods, individualised evidence based supplementation and advanced meal plans, then I can help you.
If you just need advice on a single condition such as Coeliac Disease, Food Intolerances and PCOS but you don't want me to heal you with crystals, then I can help you.
I have been a Dietitian & Exercise Physiologist in Brisbane working in private practice since 2006 and would love to help people gain a clear understanding of how to best eat and move for your needs every day.
I promise I'll let you have treats and because I love to cook, I love to help you enjoy delicious foods every day too.
Check out the rest of my website and if you would like me to help you then click on the link at the top every page and get in contact with me or simply call any of my locations and book in for your Initial Appointment.
I look forward to meeting you soon


9/738 Main Street Kangaroo Point
Brisbane, Queensland,
Australia 4169