Welcome to Eat Me Nutrition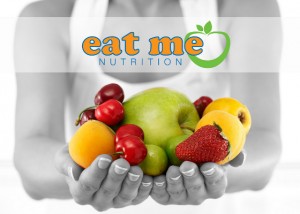 Michael Lawler is here to help you. He provides personalised nutrition advice for a wide range of clinical and lifestyle conditions to individuals and small groups and are dedicated to providing each individual the most up to date nutrition advice in the most practical manner. We want you walking away feeling confident that you can implement the nutrition and lifestyle advice that we give you.
Based in Brisbane, Michael lives an active and healthy lifestyle and he LOVES to cook! He believes that many clinical and most lifestyle conditions are improved by balancing healthy nutrition with an active life.
Eat Me Nutrition works with many of Brisbane's most respected General Practitioners, Nutritional Medicine Doctors, many sporting teams and community groups. Because we believe in combining exercise and nutrition to get the best results, we also work with many of Australia's best Personal Trainers including the guys from Bootcamps Australia, The Fit Pit and Aerofit Studio.
If you are interested in health then you will benefit from an appointment with one of our knowledgeable nutritionists. We have a wealth of experience in weight loss and body fat reduction and will design you a program that meets your personal needs, current knowledge and lifestyle situation.


9/738 Main Street Kangaroo Point
Brisbane, Queensland,
Australia 4169