Whole Food of The Month
Grains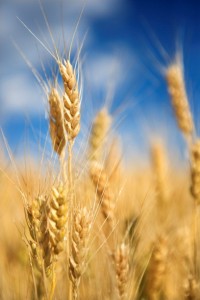 Carbs get a lot of bad press. Every few weeks there seems to be a new fad diet promising great results by just avoiding grain filled foods. This month, we'd like to tell you exactly why including whole grains in your diet is a must, and give you some simple tips and recipes to help you to get the most out of your food!
Including grain foods in your diet every day packs a bunch of health benefits. Grains are linked to a reduced risk of chronic disease, reduced risk of bowel cancer and protection against heart disease. Even better, people consuming 3-5 serves of wholegrain food per day tend to gain less weight, and can be included in an effective weight loss diet!
For those on FODMAPs diets, it is suggested that low FODMAPs grains are substituted. Instead of rye and wheat, try eating products made from rice-, maize-, potato- or corn-flour instead!
Including more grains in your diet is simple. Try the following:
Add barley to soups or stews. Not only does this increase your grain intake, but it tastes great, and is a fantastic low cost option
Buy wholegrain crackers for a quick and easy snack. Top with hummus, avocado or cottage cheese and tomato.
Eat your stir fry with basmati or brown rice instead. New quick and easy brown rice packets mean that having brown rice doesn't take as long.
Swap a sandwich for cold pasta salad. Not only is this a great change, but it can be a good way to use up leftovers.